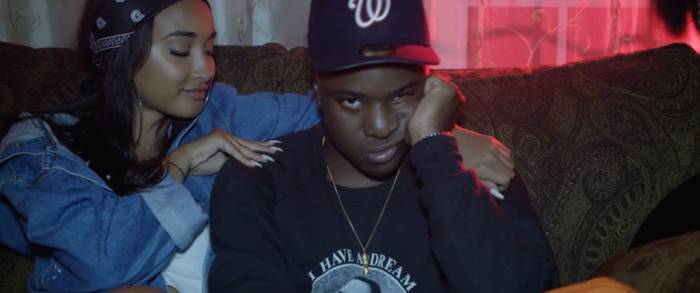 Today critically-acclaimed rapper IDK (Ignorantly Delivering Knowledge) premiered his full 15-minute short IWASVERYBAD.
He will roll out the short in 6 individual episodes on his own YouTube page each day this week; episode 1 is available HERE. The conceptual visual, which was directed and produced by Jason "IDK" Mills, Jamie Sanchez and Gregory "Beef" Jones, features the first six tracks off his 2017 debut studio album by the same name; the music is presented in the same order as the IWASVERYBAD album, opening with "Mrs. Lynch, Your Son Is The Devil" and closing with "Windows Up."
Each track serves as a vehicle to further the narrative, which chronicles IDK's teenage years indulging in house parties and bad behavior in Maryland and ultimately getting caught up in the streets. His choice to juxtapose scenes in his middle class neighborhood with scenes in the lower class neighborhood that his friends inhabit is a means to capture the contrast between his home life and social life. Editing techniques such as slow motion and change in color grade as well as animation by Josh Heineman further distinguish his two worlds. "I wanted to bring music to film and TV without any dialogue. I look at this as somewhat of a musical but also a short TV or film series as well," says IDK
IDK recently announced U.S. headline tour dates for The Very Bad Run Tour, commencing on November 6th in San Francisco. All confirmed dates are listed below, and tickets are now available HERE. A number of special guests (to be announced) will be joining him for select shows. Additionally, IDK will support fellow rapper Denzel Curry on his European dates this winter, including stops in Paris, Amsterdam, Berlin, London and Dublin. IDK's upcoming tour arrives off the heels of his two recent releases–the no holds barred "WHY? (50 Cent Wanksta Remix)" and energy fueled track "Electric" featuring Q Da Fool.