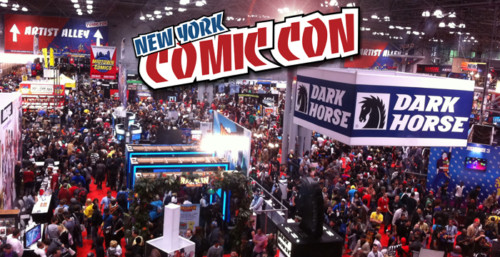 Comic books have always been a source of inspiration for rappers – across all eras. From as early as "Rapper's Delight" to Wutang Clan's "Wu-Massacre" comic to all the references made by Kendrick Lamar, Lupe Fiasco, Eminem, Freddie Gibbs, and more. The two cultural elements never cease to co-exist.
So, when the annual Comic Con makes its way to New York City, attending is a MUST. A Hip Hop head since I was a lil' shorty, comic books were introduced around the same time I popped open my first Wutang Clan cassette tape – thanks to my older brother.
For those who aren't as hip to the Con, here's a breakdown of what it is – New York Comic Con is the East Coast's largest cultural convention that takes place in "the comic book, publishing, media and licensing capital of the world – Gotham City." Every year, the Convention attracts over 250,00 fans from across the country (& globe).
Visit their official website for more information & to grab your tickets EARLY!