2 million streams in 2 days not bad fellas!
Polo G and Lil Tjay Collab on a new single "First Place" shot by Ryan Lynch.
Polo G, is an American rapper, singer and songwriter from Chicago. He is best known for his song "Pop Out" with Bronx rapper Lil Tjay, which has amassed over 100 million views on Youtube and peaked at number 11 on the Billboard Hot 100. Now hoping to raise the bar with this collar with Lil Tjay the two are dripped out in another dope single.
Lil Tjay, is an American rapper, singer, and songwriter. Born and raised in the Bronx he is best known for singles "Brothers" and "Leaked" which became staples on the Soundcloud charts and led to his signing with Columbia Records. 2020 looking to be starting off right for these two rising stars. Tune into "First Place" music video below!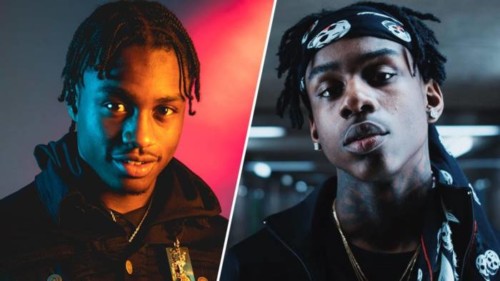 Listen & Download "First Place" out now: https://PoloG.lnk.to/FirstPlace
Amazon – https://PoloG.lnk.to/FirstPlace/amazon Apple Music – https://PoloG.lnk.to/FirstPlace/apple… iTunes – https://PoloG.lnk.to/FirstPlace/itunes Spotify – https://PoloG.lnk.to/FirstPlace/spotify YouTube Music – https://PoloG.lnk.to/FirstPlace/youtu… Directed by Ryan Lynch Follow Polo G Facebook – https://www.facebook.com/pologofficial/ Instagram – https://www.instagram.com/polo.capalot/ Twitter – https://twitter.com/polo_capalot Web – https://www.polocapalot.com/ Follow Lil Tjay Facebook – https://www.facebook.com/LilTjayGunplay/ Instagram – https://www.instagram.com/liltjay/ Twitter – https://twitter.com/liltjay Web – https://www.liltjaymusic.com/