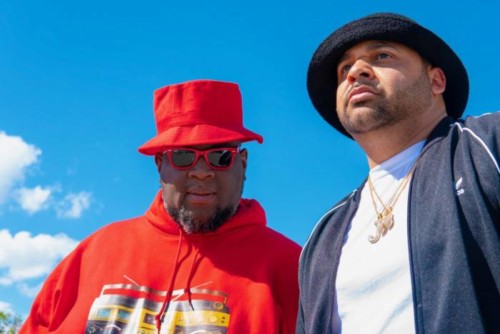 The new video "Shake Dat Je'llo" by Salaam Remi & Joell Ortiz is a boombox ready summer jam from their recently released EP BoxTalk.
Louder Than Life Remi's label which for worldwide success with OMI, Starley, Mack Wilds and Hiatus Kaiyote amounts others is now totally independent. And working to push the creative bounds even more. DO IT FOR THE CULTURE 1 spawned "Come Thru And Chill" his collab with Miguel which went on to be Grammy nominated and Gold Single from Miguel's LP with J Cole added.
Louder Than Life is not only dedicated to developing and finding emerging talent, but also partnering with forward-thinking brands and relying on the street and people to help find different forms of talent."I have a sweet spot for singer-songwriters and for people who make music that is outside of the norm," says Salaam, "I will continue to provide that option for artists out there so people don't feel as if they are required to fit the mold of today's pop trends. I look forward to giving more artists a shot at doing what they do best not just for myself, but for the culture."
Salaam Remi is dedicated to artist development and making sure his artists feel special in their own right. Salaam most notably worked with Nas, Amy Winehouse, Fergie, Estelle, Miguel, Alicia Keys and he is responsible for creating and executive producing the Fugees.