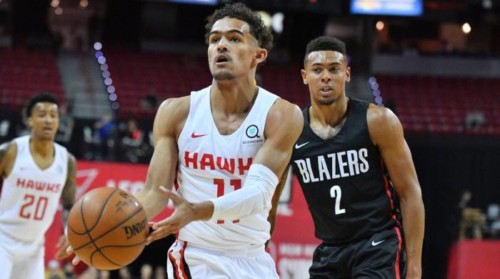 On Friday July 6 as the Atlanta Hawks shifted their NBA Summer League address from Salt Lake City, Utah to Las Vegas, I caught up with Hawks rookie Trae Young before the Hawks first Vegas practice.
Before Trae Young hit the practice court, we spoke on Trae's Utah Summer League experience, his mental and physical mindstate and more. I spoke with Trae Young on his relationship with Utah Jazz star Donovan Mitchell, his favorite sneakers to play ball in, possibly having an Adidas signature shoe in the future and his love for the WNBA.
Subscribe to our youtube channel (These Urban Times) for more sports and entertainment stories and interviews.
Follow on Twitter/ Instagram:
@Eldorado2452
@thetraeyoung/ @traeyoung
@theseurbantimes
@ATLHawks