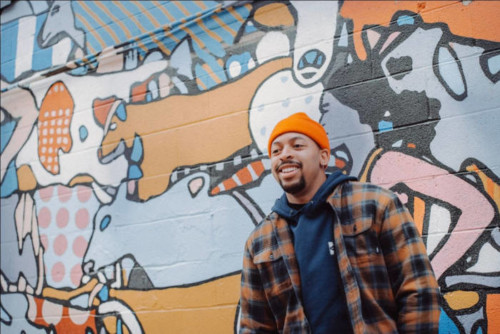 Let's enjoy the journey!
Today's message comes from rising DFW emcee, Lou Charle$, who delivers visuals for his "At The Moment" single.
Continuing his steady upward momentum which includes the support from City Hall and placement of his music in the popular CBS series "Criminal Minds", this upwardly mobile Texas artist's shine has already caught the attention of the Dallas Observer, Texas Monthly, Forth Worth Magazine and more on the local level, while a SiriusXM debut of his "Facts Only" Ft. Dizzy Wright single exposed his talents to a more national audience – allowing him to share stages with the likes of Joyner Lucas, Joe Budden, A Boogie Wit Da Hoodie, G-Eazy, Cam'Ron, Chamillionaire, Immortal Technique and more.
Yet, even as he shines a positive light on his city, there are the usual detractors and back seat drivers, Monday morning quarterbacking every move he makes. "At the Moment" is for them. "Recently I've seen the momentum behind our movement grow. And even when it seems like I'm doing everything I supposed to, dotting all my i's and crossing all my t's and really putting on, folk still got something they want to say."